Navigateworx NR500 Serie
Der NR500 Pro ist ein zuverlässiger Industrial 3G / 4G Router für IIoT- und EDGE-Computing Anwendungen.
                         

                                      


DIGITAL INPUT & OUTPUT

Type: 2 x DI + 2 x DO
Connector: Terminal block
Isolation: 3KVDC or 2KVrms
Absolute maximum VDC: 36VDC
Absolute maximum ADC: 100 mA

 

POWER

Connector: 3-pin 3.5 mm female socket with lock
Input Voltage Range: 9 to 48 VDC
Power Consumption: Idle: 100 mA@12 V
Data link: 400 mA (peak) @12 V

 
 

NETWORK

Routing: Static routing RIP OSPF BGP
Network Protocols: TCP UDP IPv4 ICMP NTP DNS HTTP HTTPS ARP VRRP PPP PPPoE DHCP
Connection Manager: Ping Detection Timer Reboot ICMP for link detection
DHCP: Static and dynamic IP allocation
DDNS: Supported some service providers others can be configured manually
Network Backup: Cellular Wired and Wi-Fi WAN options each of which can be used as backup
Firewall: Flexible access control of TCP UDP ICMP packets MAC address filter

 
 

HARDWARE SPECIFICATION

download datasheet
 
Im NR500Pro defaultmäßig enthaltene Funktionen

 

 

 

Folgende APPs können individuell geladen werden.


Das sorgt für ein übersichtliches und effizientes WEB-Interface, für kurze Ladezeiten bei Remotemanagement und für eine optimale Performance des Geräts:

IPv6

Dual SIM failover (wwan1 & wwan2)

Auto APN list

Connection Manager (Link Management)

Wi-Fi AP / Wi-Fi Client

Static Routing

TCP/UDP, ICMP, DNS, HTTP, HTTPS, DHCP, DDNS

ACL

DMZ

Port Mapping (Port Forwarding)

IP Passthrough

SMS Control

SMS alarm for DI&DO

OpenVPN(OpenVPN Server & OpenVPN Client)

GRE (Layer2 & Layer3)

CLI via SSH, Telnet

Modbus Gateway

Transparent on serial port

Multi-Connection on serial port

Remote Syslog

Schedule Reboot

User Management

GPS (Optional)

1 to 1 NAT

Sniffer

Time sync (NTP Server, NTP Client, Sync PC time)

Call Reboot

VRRP

SMS Gateway (Serial & HTTP)

SMS Notification

IPsec VPN

DMVPN

Dynamic Routing

AT over IP

AT over Telnet

Modbus Slave

AT over COM

L2TP VPN

PPTP VPN

Modbus ID Mapping

Modbus Master

SNMP

TR069

IEC101 to IEC104

Email Notification

Enhanced Modbus Gateway

DLMS to IEC104

Modbus to DNP3

DMPC

Enforce Modem PPP

QoS

GRE VPN Redundancy

 

 

 

 

 

 

 

 
Ihr Ansprechpartner:
Herr Ing. Mag. (FH) Gerhard Grimm
Telefon: +43 660 2652943
Diese E-Mail-Adresse ist vor Spambots geschützt! Zur Anzeige muss JavaScript eingeschaltet sein!
Senden Sie uns rasch und einfach eine Anfrage per WhatsApp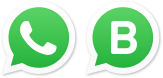 Mit dem klicken auf dem WhatsApp Button, erklären Sie sich damit einverstanden, das Ihr Daten (insbesondere Telefonummer und Name) an Facebook und WhatsApp weitergegeben werden.
Weitere Details siehe unter Datenschutzrichtlinie https://www.whatsapp.com/legal/#privacy-policy