Remote Manager
Ihr Ansprechpartner
Herr Ing. Mag.(FH) Gerhard Grimm
Telefon: +43 1 203 7901 - 20
Diese E-Mail-Adresse ist vor Spambots geschützt! Zur Anzeige muss JavaScript eingeschaltet sein!
Monitor individual devices for PCI-DSS 3.0 compliance

Get reports and alerts on statistics such as connection history, signal quality, latency, data usage and packet loss

Monitor the status and location of remote devices 

Level 1 PCI-DSS validated by a Report on Compliance
Meet Service Level Commitments
Your customers depend on you for reliable connections. With Digi Remote ManagerSM, you can visually monitor and report on the performance metrics that matter most, including:
Cellular connection history

3G/4G LTE signal quality

Packet delivery

Latency

Cellular data sent and received

CPU and memory utilization

Network interface throughput
Stay Compliant with Payment Card Industry (PCI) Standards
Digi has taken an industry-leading position around the adoption of PCI-DSS and other relevant security certifications in the cloud such as HIPAA and NIST, as evidenced by numerous security certifications and validated by an official PCI Report on Compliance (ROC). Digi Remote Manager finds and fixes inappropriate or inaccurate configurations before someone can exploit them. It lets you define a device profile, assign the profile to all devices in a group, and monitor and auto-remediate any variances. Digi Remote Manager can also restrict incoming traffic to only allow SSL connections, eliminating unencrypted TCP connections.
Keep Your Devices Up and Running
Many things can go wrong when you are operating a network of distributed M2M routers; Digi Remote Manager lets you diagnose and fix remote devices without sending a technician on site. That means your critical applications enjoy greater reliability and availability without expensive site visits.
Complement Your Network Management Tools
By combining hardware device support for SNMP v1/v2c/v3 and sub-edition or "module" options from the Digi Remote Manager suite, you can employ a best-of-breed solution while still using your existing network management tools.
Digi Remote Manager includes:
Device Health
Lets you set the performance parameters for healthy devices and create reports and alarms to stay ahead of network problems.
Compliance and Security
Lets you maintain security compliance (e.g., PCI, HIPAA, NIST) by defining a gold standard configuration, and then scanning and fixing any out-of-compliance devices.
Firmware Updates
Allows you to schedule firmware updates to groups of devices en masse.
---
Für mehr Informationen kontaktieren Sie bitte:
Herr Ing. Mag. (FH) Gerhard Grimm
Telefon: +43 660 2652943
Diese E-Mail-Adresse ist vor Spambots geschützt! Zur Anzeige muss JavaScript eingeschaltet sein!
Senden Sie uns rasch und einfach eine Anfrage per WhatsApp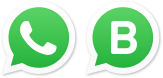 Mit dem klicken auf dem WhatsApp Button, erklären Sie sich damit einverstanden, das Ihr Daten (insbesondere Telefonummer und Name) an Facebook und WhatsApp weitergegeben werden.
Weitere Details siehe unter Datenschutzrichtlinie https://www.whatsapp.com/legal/#privacy-policy