DIGI AnywhereUSB
Network-attached USB hub connects USB peripheral devices anywhere on a LAN – without a locally-attached host PC 
AnywhereUSB products are network-attached USB hubs that connect USB peripheral devices to a PC over an IP network, enabling USB device connectivity from remote or virtualized hosts. Key applications are kiosks, ATMs, restaurant kitchens, manufacturing lines and software license key fob management. Connections can be encrypted using TLS/SSL and support both bulk and character mode USB devices.
 

 

 DATASHEET

       

Network-attached USB hub easily connects remote USB devices to a LAN

Ideal for connecting USB devices over the network in virtualized environments such as VMware®

AnywhereUSB/14 rack mountable product has two built-in power supplies and two Ethernet connections for redundancy

Access and monitor USB and serial devices over a TCP/IP connection

Digi Remote Manager® provides centralized configuration, security management, and SUB port monitoring. Complimentary usage with Digi's cellular routers.
Ihr Ansprechpartner:
Herr Ing. Mag. (FH) Gerhard Grimm
Telefon: +43 660 2652943
Diese E-Mail-Adresse ist vor Spambots geschützt! Zur Anzeige muss JavaScript eingeschaltet sein!
Senden Sie uns rasch und einfach eine Anfrage per WhatsApp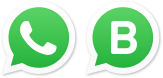 Mit dem klicken auf dem WhatsApp Button, erklären Sie sich damit einverstanden, das Ihr Daten (insbesondere Telefonummer und Name) an Facebook und WhatsApp weitergegeben werden.
Weitere Details siehe unter Datenschutzrichtlinie https://www.whatsapp.com/legal/#privacy-policy